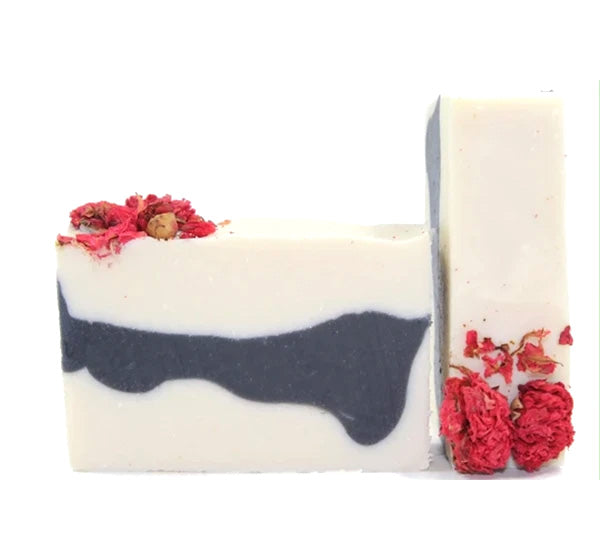 We have bath bombs, soaps, and shower steamers. Great to treat yourself with or give to a friend.  Have a relaxing bath or shower with these great items.  
 Smells like APPLE PIE!  Makes you think of the holidays.  Moisturizing blend of Cocoa Butter, Shea Butter, and Green Tea.  It is thick and rich, never greasy
 Enjoy a spa-like experience with our Pomegranate Soap Bar. Smells like delicious, fresh-picked pomegranate. Topped with fresh pomegranate flowers. Made Locally
Bubble Bath Bar. Relax with the scent of ripe blueberries and vanilla! You are sure to experience the utmost bubble bath yet! Made Locally
Our aromatherapy, all natural shower steamers create a spa experience in your shower. A tranquil blend of Lavender, Peppermint, & Eucalyptus Essential Oils.
Sunset Bath Bomb. Enjoy the uplifting citrus aroma of this bath bomb! The rice bran oil within helps hydrate and moisturize your skin. Sunset will definitely help lift your spirits!  Also made LOCALLY!