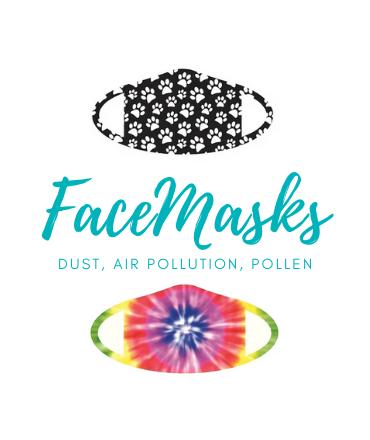 Our face masks are in and selling quickly! If you have a favorite, you might want to order it online or call us 251-281-8880
We have solids (pink, purple, white, black, blue, red, orange, yellow, and green). Or if you're hoping to make people smile; smiley face, tongue out, or bearded man.
If you want to honor your faithful pet, we've got cat face, dog face, and paw print.
And for the wild side of you, we have tiger stripes, elephant skin, fish scales, turtle shell, crocodile skin, zebra stripes, snow leopard or cheetah spots.
If you're really daring, how about snakeskin or dragon scales?
We also have flamingo feather-look masks, tie dye masks, black & white cow, and patriotic masks.